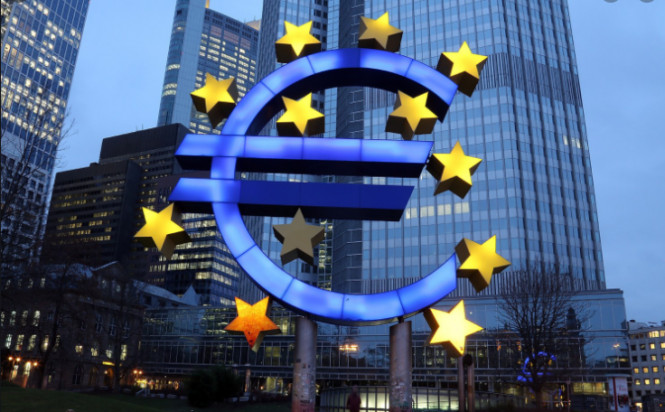 The national currency of the Eurozone may well show the maximum weekly growth this month, if it overcomes the main resistance levels. At the same time, market players hope that the dollar will continue to weaken against major currencies around the world amid the global economic recovery from the crisis. Among other things, the weakening of the US currency is largely favored by the Fed's actions since this spring.
Today, the euro rose by 0.18%, that is, to $ 1.216 against the US dollar, which added around 1.5% since the beginning of the week.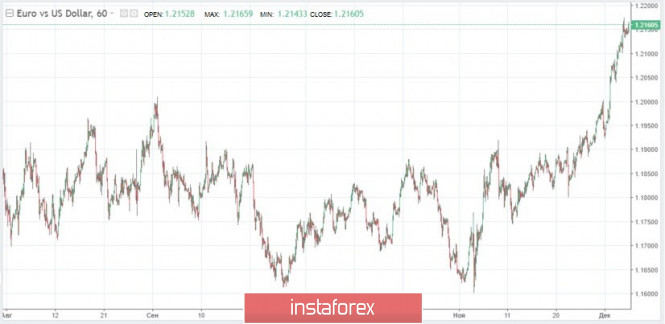 It can be seen that the single European currency managed to break through the key level of $ 1.2000. So, the next major resistance level is at $ 1.2555. Moreover, the indicated currency is also in a position to show the best week in the last six months against the Japanese yen. And although the Japanese currency slightly rose against the US currency last Thursday, it will be very difficult for it to surpass the euro.
At the same time, the euro is holding above the level of $ 1.21 for the first time since the spring of 2018. This is despite the fact that the European Central Bank is only a week away to approve the adoption of additional stimuli to support the economy, as analysts expected.
In any case, a significant strengthening of the Euro against the dollar is not in the hands of the Eurozone at all, because this will significantly weaken European exports. Amid the growth in the euro's value, the price of European products will also rise, which will be replaced by goods from the USA, China, South Korea or Japan. For example, the export of cars will clearly decline, unable to compete with counterparts from other continents.
The material has been provided by InstaForex Company – www.instaforex.com
🚀If you want to get a Forex Robot Coded as per your trading strategy but are unable to do so because of the high price for the Robot then you can take advantage of the CROWD FUNDING campaigns feature. ✔ These are some crowd funding campaigns for Forex Robots, which when completed can provide the very same Forex Robot to the participants at an average price of $5-$10 per participant. ✔ You either participate in one of the already listed campaigns or send us your Forex strategy : Submit Crowd Funding Campaign , for which you would like the Forex Robot to be coded. A Crowd Funding Campaign would then be started for the same . ✔ All you have to do later on is to share the campaign online with your friends to encourage more people to participate in the campaign.
As a result, each participant can get that Forex robot for just a campaign contribution of $5 (which is the minimum). Participants can back the campaign by anything above or equal to $5 to reach the funding goal to close the campaign.