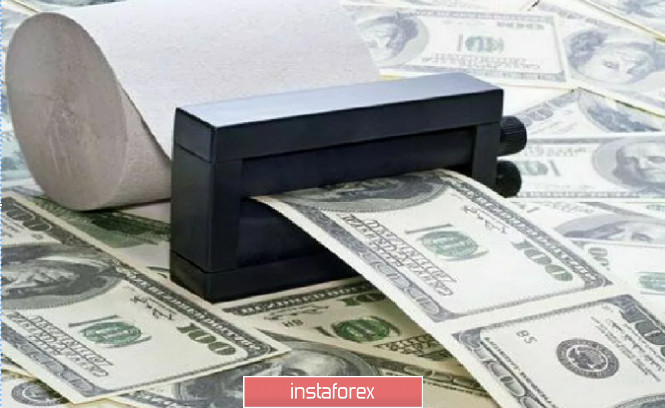 In an interview, US Treasury Secretary, Steven Mnuchin, said he has a planned phone call with House Speaker Nancy Pelosi, the main purpose of which was to discuss the new stimulus bill.
Mnuchin said they will talk through and consider the newly proposed bipartisan bill, which amounts to $ 908 billion. Aside from funds until March 31, the proposed bill includes additional payroll protections for hotels, restaurants and other small businesses.
Against this background, the dollar fell to the lowest level in the last 2 years, encouraging investors with expectations for a sustainable economic recovery.
"Traders are looking for any reason to increase their risk, and this comes at the expense of the dollar. When you get a message that a bipartisan stimulus deal could be struck after hopes are dashed, it's just another reason to raise risk and sell the dollar," said John Doyle of Tempus Inc.
Meanwhile, San Francisco Fed President, Mary Daly, said the US central bank will have to pursue simple policies during a protracted economic recovery if it wants to return the economy to full employment and hit inflation targets.
"Achieving or surpassing a 2% inflation in a few months does not mean winning," Daly said. "In order to stabilize prices, sustained inflation is needed, and only then will the work be completed," she added.
Daly's remarks underscore the Fed's new way of doing business. Rather than aiming for a certain level of unemployment and raising interest rates to prevent unwanted inflation, the central bank now plans to keep rates low until inflation equates to 2% or a bit higher.
The material has been provided by InstaForex Company – www.instaforex.com
🚀If you want to get a Forex Robot Coded as per your trading strategy but are unable to do so because of the high price for the Robot then you can take advantage of the CROWD FUNDING campaigns feature. ✔ These are some crowd funding campaigns for Forex Robots, which when completed can provide the very same Forex Robot to the participants at an average price of $5-$10 per participant. ✔ You either participate in one of the already listed campaigns or send us your Forex strategy : Submit Crowd Funding Campaign , for which you would like the Forex Robot to be coded. A Crowd Funding Campaign would then be started for the same . ✔ All you have to do later on is to share the campaign online with your friends to encourage more people to participate in the campaign.
As a result, each participant can get that Forex robot for just a campaign contribution of $5 (which is the minimum). Participants can back the campaign by anything above or equal to $5 to reach the funding goal to close the campaign.