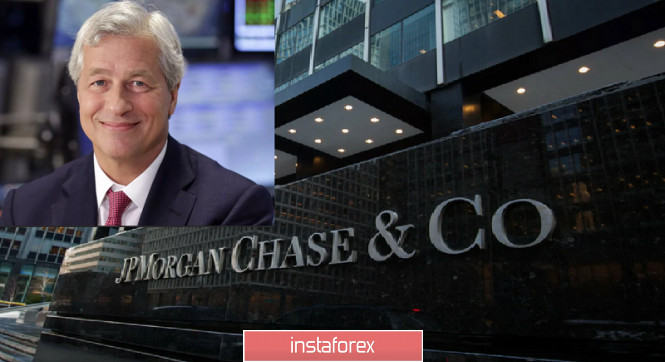 At the New York Times conference on Wednesday, CEO of JPMorgan, Jamie Dimon, said US politicians are behaving like children by failing to pass a new stimulus bill that could help Americans.
"This is childish behavior on the part of our politicians," Dimon said, pertaining to the deadlock of negotiations over a new US stimulus bill.
According to him, both sides must share this difference between the amounts they want to allocate to the fight against coronavirus.
"Just do it," Jamie Dimon said, trying not to offend either side.
The topic of incentives came up again in Congress yesterday, when Senate Democratic leader Chuck Schumer said he and House Speaker Nancy Pelosi had formally invited Senate Majority Leader Mitch McConnell and other Senate Republicans to bipartisan talks on the relief bill.
Earlier in the day, McConnell said the Congress should seek agreement on all the points that are not in disagreement, but he accused Democrats of blocking previous attempts by Senate Republicans to approve spending packages of $ 500 billion, which, in turn, Democrats called insufficient.
Dimon also advocated tax increases to offset stimulus spending, but stressed that the increase should be done in a way that does not harm economic growth. This pertains to Biden's plan to raise taxes on investments, which would entail an outflow of investments, and, accordingly, a recession in the economy.
"Slightly increasing income tax won't hurt growth, but taxing capital accumulation will damage over time. We must have a competitive international tax system for business," claims Dimon.
Looking ahead, attention will be focused on the next meeting of the Federal Reserve System in December. After the elections, the focus will be on the problems that the US economy will have to solve in order to get back on track. At this, gold can flourish, analysts at TD Securities said.
"The continued attempt by the Fed to raise higher inflation expectations should lead to a deeper decline in real rates, even to negative ones. This will further stimulate the investment appetite for precious metals."
The material has been provided by InstaForex Company – www.instaforex.com
🚀If you want to get a Forex Robot Coded as per your trading strategy but are unable to do so because of the high price for the Robot then you can take advantage of the CROWD FUNDING campaigns feature. ✔ These are some crowd funding campaigns for Forex Robots, which when completed can provide the very same Forex Robot to the participants at an average price of $5-$10 per participant. ✔ You either participate in one of the already listed campaigns or send us your Forex strategy : Submit Crowd Funding Campaign , for which you would like the Forex Robot to be coded. A Crowd Funding Campaign would then be started for the same . ✔ All you have to do later on is to share the campaign online with your friends to encourage more people to participate in the campaign.
As a result, each participant can get that Forex robot for just a campaign contribution of $5 (which is the minimum). Participants can back the campaign by anything above or equal to $5 to reach the funding goal to close the campaign.