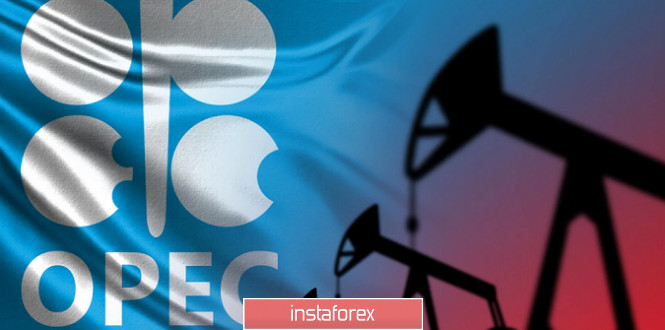 The meeting of the OPEC + committee ended without specific agreement on production or reduction plans.
OPEC + said the oil producing countries must be ready to make a decision when the group meets again for its next meeting, two weeks after the ministerial meeting. OPEC + is discussing postponing the increase in production by 3-6 months, but Saudi Arabia's Energy Minister, Prince Abdulaziz bin Salman, said the market is very mobile to decide on cuts at the moment.
"The market loves to be specific in order to understand the path, and lack of specificity only means more uncertainty," said Bill O'Grady, Executive Vice President of Confluence Investment Management in St. Louis.
At the moment, OPEC is grappling with a split demand outlook. In Asia, where consumption has skyrocketed, refineries are buying barrels from the Middle East, the United States and Russia. The structure of Oman's futures on the Dubai Mercantile Exchange has also surged in recent days, indicating a limited supply. As for Europe and the United States, consumption has decreased due to strict quarantine restrictions.
But since one of the objectives of the OPEC + is to avoid oversupply, the group has been hinting that its plan to add nearly 2 million barrels a day to oil markets next year may not be a good idea as demand remains weak.
UAE Minister of State and CEO of the Abu Dhabi National Oil Company, Sultan Ahmed Al Jaber, said: "Global oil demand remains strong and fairly optimistic, but we still need to focus on spending. Focusing on cost is an important element of sustainability." He added: "We are a large oil producing country, but we are actively developing renewable energy sources and actively promoting carbon utilization and storage."
The material has been provided by InstaForex Company – www.instaforex.com
🚀If you want to get a Forex Robot Coded as per your trading strategy but are unable to do so because of the high price for the Robot then you can take advantage of the CROWD FUNDING campaigns feature. ✔ These are some crowd funding campaigns for Forex Robots, which when completed can provide the very same Forex Robot to the participants at an average price of $5-$10 per participant. ✔ You either participate in one of the already listed campaigns or send us your Forex strategy : Submit Crowd Funding Campaign , for which you would like the Forex Robot to be coded. A Crowd Funding Campaign would then be started for the same . ✔ All you have to do later on is to share the campaign online with your friends to encourage more people to participate in the campaign.
As a result, each participant can get that Forex robot for just a campaign contribution of $5 (which is the minimum). Participants can back the campaign by anything above or equal to $5 to reach the funding goal to close the campaign.