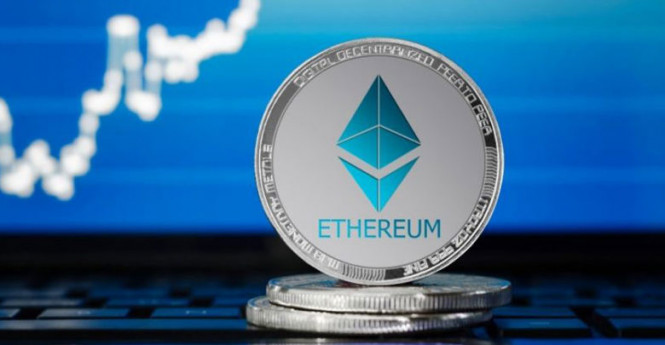 Ethereum fell by 1.6% to trade at $459. Analysts explained that the asset's price is showing downward correction after its peak of $478.
If the price slides below the support level of $450, it may drop even deeper. To start growing again, the cryptocurrency needs to break the level of $450. In this case, the resistance level will be at $465.
Analysts suggest that in the future, the cost of the cryptocurrency may be $478, and possibly $500.
In early September, the ETH/BTC rate began to fall. Ethereum crashed by 34% to 0.0266 BTC. Now, there is a trend on the market that investors are transferring their assets into bitcoins as it brings more profit to them.
Some analysts believe that Ethereum's price could reach $1,105. However, this will hardly happen this year. If a correction begins in the ETH/BTC pair, we can expect Ethereum to strengthen to $550.
Analysts also noted that an increase in the ETH rate to a historic high of $1,400 remains under question. If altcoins continue to depreciate against bitcoin, they may reach their all-time lows. As a result, they could be removed from exchanges due to low volumes.
However, on December 1, Ethereum is expected to move to ETH 2.0. If the predictions come true, the price could jump above $600. Thanks to this forecast, the attractiveness of Ethereum is growing. Those who have this cryptocurrency among their assets can participate in staking and become a validator of the new blockchain. As a result, traders have the opportunity to receive about 25% of passive income per annum.
At the same time, many central banks understand the risks of introducing official digital currencies. One of them is the outflow of private capital from commercial banks. Deputy Governor of the Bank of England John Cunliffe said that the regulator is not obliged to protect private banks from the dangers of digital currencies.
This week, Bitcoin could reach the resistance levels of $16,050, $16,100, as analysts suggest. Ethereum may rise to $460, $465 or higher.
The material has been provided by InstaForex Company – www.instaforex.com
🚀If you want to get a Forex Robot Coded as per your trading strategy but are unable to do so because of the high price for the Robot then you can take advantage of the CROWD FUNDING campaigns feature. ✔ These are some crowd funding campaigns for Forex Robots, which when completed can provide the very same Forex Robot to the participants at an average price of $5-$10 per participant. ✔ You either participate in one of the already listed campaigns or send us your Forex strategy : Submit Crowd Funding Campaign , for which you would like the Forex Robot to be coded. A Crowd Funding Campaign would then be started for the same . ✔ All you have to do later on is to share the campaign online with your friends to encourage more people to participate in the campaign.
As a result, each participant can get that Forex robot for just a campaign contribution of $5 (which is the minimum). Participants can back the campaign by anything above or equal to $5 to reach the funding goal to close the campaign.