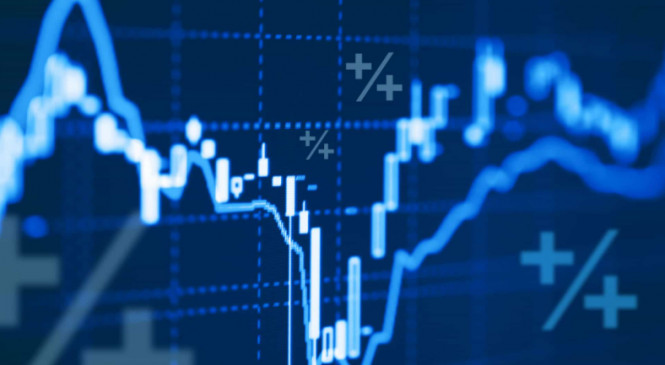 It is also worth noting that the Democrats of the House of Representatives, before the election, sought a package of much larger size, namely $ 2.4 trillion. However, lengthy negotiations between Democratic Party representative Nancy Pelosi and Republican Party representative Steven Mnuchin have stalled.
The report of the US Department of Labor on employment, which turned out to be better than expected, also did not affect the market positively. For the first time in a week (up to November 7 inclusive), 709 thousand applications for unemployment benefits were submitted, which is 48 thousand less than 757 thousand filed in the previous week, and also less than Econoday's forecast, which is 737 thousand.
Coronavirus news does not add stability. The number of COVID-19 infections worldwide has exceeded 52.6 million, and the death toll has exceeded 1.29 million. In the United States, today the number of confirmed cases of diseases since the beginning of the pandemic is over 10.7 million, and the death toll is approaching 248 thousand.
The Nasdaq has performed well for the second day in a row, despite a slight decline of 0.7%, it remains above its 50-day moving average. Leading Chinese e-commerce platform Pinduoduo, which soared 20.6% on strong earnings report, and vaccine developer Moderna.
However, the S&P 500 fell 1%. The main outsider was the cruise line Carnival, which went down by almost 8%.
All sectors went into the red zone, and the worst was the energy sector, as well as industrial and financial companies.
The growth was observed only in the shares of four companies, including UnitedHealth, which added about 0.8%, and Johnson & Johnson, which rose in price by 0.3%.
The material has been provided by InstaForex Company – www.instaforex.com
🚀If you want to get a Forex Robot Coded as per your trading strategy but are unable to do so because of the high price for the Robot then you can take advantage of the CROWD FUNDING campaigns feature. ✔ These are some crowd funding campaigns for Forex Robots, which when completed can provide the very same Forex Robot to the participants at an average price of $5-$10 per participant. ✔ You either participate in one of the already listed campaigns or send us your Forex strategy : Submit Crowd Funding Campaign , for which you would like the Forex Robot to be coded. A Crowd Funding Campaign would then be started for the same . ✔ All you have to do later on is to share the campaign online with your friends to encourage more people to participate in the campaign.
As a result, each participant can get that Forex robot for just a campaign contribution of $5 (which is the minimum). Participants can back the campaign by anything above or equal to $5 to reach the funding goal to close the campaign.