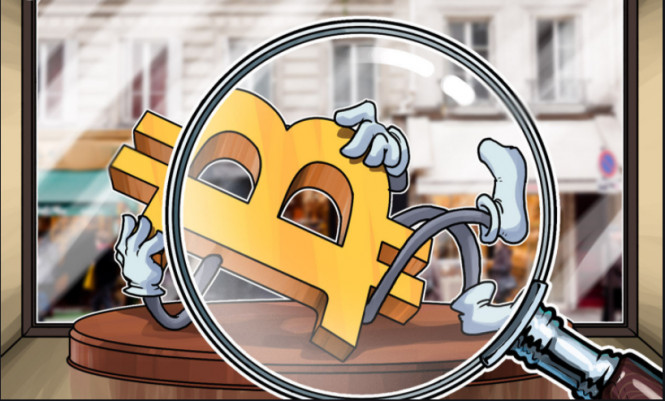 Jim Rogers this summer expressed the opinion that the world's most popular cryptocurrency, bitcoin, is in a bubble and sooner or later will definitely devalue. The fall is expected not only on a separate exchange but also in the market as a whole. He explained this by the fact that digital assets are not subject to and are not controlled by the government, so their existence is short-lived.
However, this opinion is not supported by experts in the crypto industry. So, the official representative of the Garantex cryptocurrency exchange, Tatiana Maksimenko, believes that the depreciation of bitcoin was possible only when this asset was known only to a narrow circle of people, that is, the first few years of its existence. Now, this is almost impossible, since bitcoin has a developed infrastructure, where large enterprises with legal registration, computer manufacturers, exchanges, and custodial services act as miners. It is simply impossible to imagine a situation in which bitcoin will lose demand among users, miners, exchanges, and other participants in this whole process.
Any serious technical vulnerability or unexpected ban of this asset by financial regulators, in theory, can significantly reduce the rate of bitcoin, but these factors hardly have anything to do with reality.
Another expert in the field of cryptocurrencies, Director of the crypto exchange Cryptorg.Exchange, Andrey Podolyan, is also extremely skeptical of Jim Rogers ' opinion. Today, we are seeing the active introduction of modern digital technologies in various spheres of life and production. In other words, digitalization is a kind of anthem of the modern world, and bitcoin, according to Podolyan, is its standard. Therefore, we can't expect this asset to fall. Its popularity, on the contrary, will only gain momentum. If, in addition, national currencies suddenly become worthless for one reason or another, bitcoin can become a kind of lifeline or refuge.
Maxim Keidun, Director of the p2p exchange for buying and selling bitcoin, also does not believe in the fall of the most popular asset. The popularity of bitcoin today is so high that in some countries it is already accepted at the state level (Japan, Switzerland, etc.). in addition, for large players and institutional investors, that is, for those who have invested most of their capital in this asset, its depreciation is simply unprofitable. Decentralization, that is, the absence of supervisory authority, is also only in the hands of bitcoin. "You can accept the presence of bitcoin in our life. Even if some states prohibit it, others will continue to support it, " explains Keidun.
CoinsPaid processing director Maxim Krupyshev believes that a drop in the value of bitcoin is possible only if all countries unanimously impose a ban on the use of digital currency. Only in this case, Bitcoin will completely lose demand, it will not be possible to exchange it for other currencies, goods, or services. But such a ban, according to Krupyshev, is impossible.
To date, the price of bitcoin has grown by about 4% and is trading near the $16,000 mark. According to the CoinMarketCap portal, bitcoin added 3.45% on Thursday which sent it to $15,923. And on the largest exchange Binance, it rose in price by 4.21% to the price level of $16,076 per coin.
Apparently, bitcoin is an asset that despite having high volatility, promises to only strengthen its position in the future.
The material has been provided by InstaForex Company – www.instaforex.com
🚀If you want to get a Forex Robot Coded as per your trading strategy but are unable to do so because of the high price for the Robot then you can take advantage of the CROWD FUNDING campaigns feature. ✔ These are some crowd funding campaigns for Forex Robots, which when completed can provide the very same Forex Robot to the participants at an average price of $5-$10 per participant. ✔ You either participate in one of the already listed campaigns or send us your Forex strategy : Submit Crowd Funding Campaign , for which you would like the Forex Robot to be coded. A Crowd Funding Campaign would then be started for the same . ✔ All you have to do later on is to share the campaign online with your friends to encourage more people to participate in the campaign.
As a result, each participant can get that Forex robot for just a campaign contribution of $5 (which is the minimum). Participants can back the campaign by anything above or equal to $5 to reach the funding goal to close the campaign.