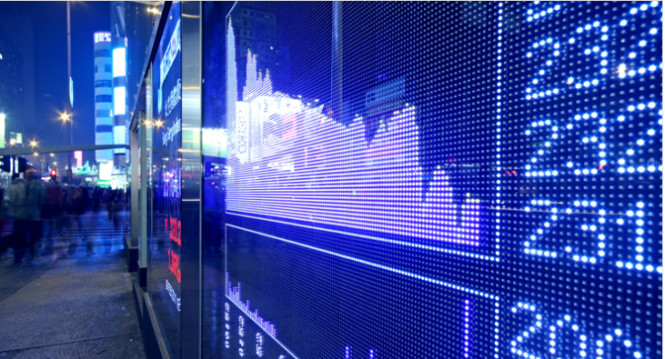 Pfizer Inc and BioNTech on Monday announced the successful results of the third phase of trials of the COVID-19 vaccine. The results showed the vaccine was 90% effective in preventing infection, boosting both global numbers and hopes for a global economic recovery.
According to Michael McCarthy, chief market strategist at CMC Markets, investors are targeting economic activity and a return to actual business. This can be determined by their support from travel, consumer, finance, material and energy companies.
Some investors expressed a different opinion on the positive sentiment. They noted that there are some factors that can delay the release of the vaccine. These are tests for effectiveness, immunity period, logistics, vaccine storage. Investors also added that there is some uncertainty as to whether the US Congress will pass the latest stimulus package, whether there will be a smooth transfer of power from the current President Donald Trump to President-elect Joe Biden. Also, the situation can be changed by a sharp increase in the number of cases of COVID-19 diseases in the United States.
China's Shanghai Composite Index rose 1.71% by 10:45 pm ET (02:45 GMT), while the Shenzhen Component Index was up 2.9%. Investors will be watching Alibaba's all-day Singles Day and online shopping event to gather information on China's economic recovery.
The Hong Kong Hang Seng Index rose 2.24%.
Japanese Nikkei 225 gained 5.41%, while South Korean KOSPI gained 3.82%. The Australian ASX 200 Index rose 1.79%.
The material has been provided by InstaForex Company – www.instaforex.com
🚀If you want to get a Forex Robot Coded as per your trading strategy but are unable to do so because of the high price for the Robot then you can take advantage of the CROWD FUNDING campaigns feature. ✔ These are some crowd funding campaigns for Forex Robots, which when completed can provide the very same Forex Robot to the participants at an average price of $5-$10 per participant. ✔ You either participate in one of the already listed campaigns or send us your Forex strategy : Submit Crowd Funding Campaign , for which you would like the Forex Robot to be coded. A Crowd Funding Campaign would then be started for the same . ✔ All you have to do later on is to share the campaign online with your friends to encourage more people to participate in the campaign.
As a result, each participant can get that Forex robot for just a campaign contribution of $5 (which is the minimum). Participants can back the campaign by anything above or equal to $5 to reach the funding goal to close the campaign.