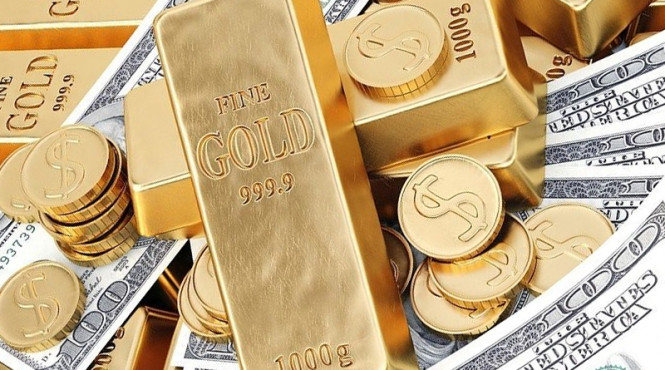 Gold rises Wednesday morning in light of the growing concerns from market participants on the uncertainty of the recovery of the global economy. The tension on the US Presidential elections in November also played an important role.
The price of gold went up 0.43% and reached $1,898. 86 per troy ounce. At the same time, the support level amounted to $1,885.15 per troy ounce, and the resistance moved to $1,939.4 per troy ounce.
It is important to note that the recovery in the value of gold after Tuesday's unexpected fall is quite justified. This means that the positive background of gold has not gone away: in the medium and long term, gold will continue to strengthen significantly. And Tuesday's rebound only caused additional interest among investors to make purchases at a better price. Of course, market participants did not fail to take advantage of a good period to buy. It is due to the increase in demand for gold that its price is again recorded at present.
There are plenty of factors for further support. Here are just the most obvious: low-interest rates, growing US government debt, the escalating situation around the presidential election, and uncertainty in monetary policy. This alone will be enough for the precious metal to remain a favorite among investors for a long period.
In terms of technical analysis of the situation, the precious metal is now rapidly trying to build up its advantages in order to break through the strategically important mark of $1,920 per troy ounce, which will speed its advance to the next significant mark of $2,000 per troy ounce.
However, even though the price of precious metals remains at such a high level as it is now, you should be prepared for unexpected pullbacks just like what happened on Tuesday. Because in this case, any little thing can be taken quite seriously at first glance. This means that corrections will occur from time to time, but they will only strengthen the growth trend.
Silver gained 0.46%, which pushed it to $24,240 per troy ounce.
Palladium has increased its value substantially by 1.83%, and its current price is $2,358.1 per ounce.
Platinum rose 0.37% which left is at $868 an ounce.
Copper futures contracts for December delivery also gained 0.35%, which left it at its current price level of $3.0507 per pound.
The material has been provided by InstaForex Company – www.instaforex.com
🚀If you want to get a Forex Robot Coded as per your trading strategy but are unable to do so because of the high price for the Robot then you can take advantage of the CROWD FUNDING campaigns feature. ✔ These are some crowd funding campaigns for Forex Robots, which when completed can provide the very same Forex Robot to the participants at an average price of $5-$10 per participant. ✔ You either participate in one of the already listed campaigns or send us your Forex strategy : Submit Crowd Funding Campaign , for which you would like the Forex Robot to be coded. A Crowd Funding Campaign would then be started for the same . ✔ All you have to do later on is to share the campaign online with your friends to encourage more people to participate in the campaign.
As a result, each participant can get that Forex robot for just a campaign contribution of $5 (which is the minimum). Participants can back the campaign by anything above or equal to $5 to reach the funding goal to close the campaign.