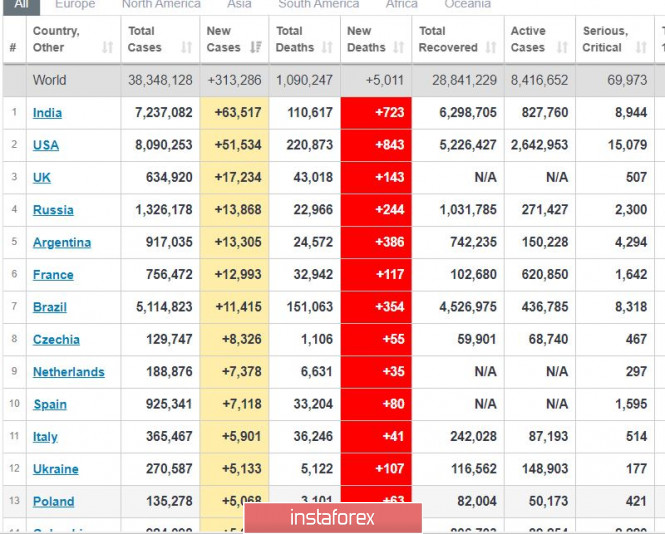 The situation is persistently turning bad in Europe, as many states continue to record high levels of incidence rate with coronavirus. The most notable of which is the United Kingdom, which recorded 17 thousand new cases, followed by France, which listed around 13 thousand. Meanwhile, the Czech Republic, Holland, Spain, Italy, Poland and Ukraine all recorded more than 5 thousand new infections per day.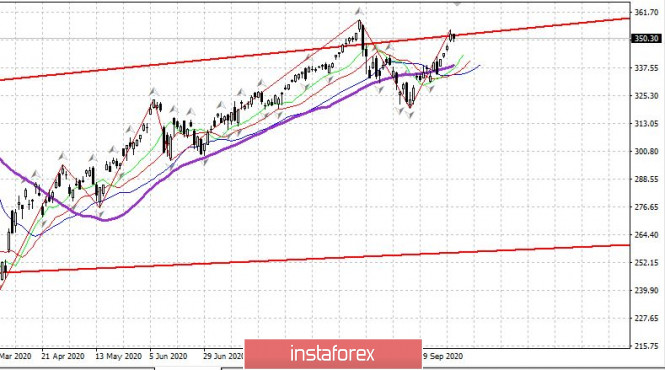 US stocks are set to remain in a bull market for a long period of time, undoubtedly repeating all the highs recorded last September. Nonetheless, sales can still be made, but as long as it has a small stop.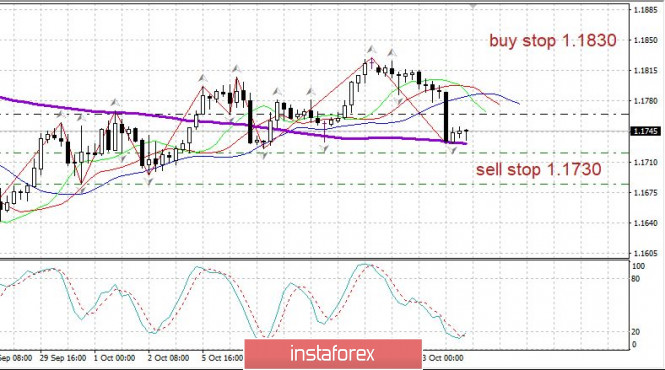 EUR/USD: The euro dropped sharply yesterday, halting its upward impulsive wave.
Regardless, its further direction is still unclear, so perhaps, the upcoming Beige Book report of the Fed will determine what movement it will take.
Set up short positions from 1.1730 or 1.1720, and then place stop loss at about 45 pips.
Open long positions from 1.1830.
The material has been provided by InstaForex Company – www.instaforex.com
🚀If you want to get a Forex Robot Coded as per your trading strategy but are unable to do so because of the high price for the Robot then you can take advantage of the CROWD FUNDING campaigns feature. ✔ These are some crowd funding campaigns for Forex Robots, which when completed can provide the very same Forex Robot to the participants at an average price of $5-$10 per participant. ✔ You either participate in one of the already listed campaigns or send us your Forex strategy : Submit Crowd Funding Campaign , for which you would like the Forex Robot to be coded. A Crowd Funding Campaign would then be started for the same . ✔ All you have to do later on is to share the campaign online with your friends to encourage more people to participate in the campaign.
As a result, each participant can get that Forex robot for just a campaign contribution of $5 (which is the minimum). Participants can back the campaign by anything above or equal to $5 to reach the funding goal to close the campaign.