What's EURUSD forecast for Jan 2020?
EURUSD Risk appetite pushed it to weekly highs. Euro/dollar is trading within a narrowing triangle or wedge. EUR/USD is trading below the 50, 100, and 200 Simple Moving Averages (SMAs) on the H4 chart. Next, 1.1170, 1.1205, and 1.1230 all capped the currency pair of late and serve NOW as resistance.
According to Fxstreet, EURUSD has robust support at 1.1140, which is indeed the convergence of the Bollinger Band 4h-Middle, the Fibonacci 61.8% one-day, the Simple Moving average SMA 200-H1, the SMA 200-D1, the SMA 200-M15, the SMA 50-H1, the SMA 10-4H, and the SMA 50-4H.
Moving down, another cushion (support) awaits at 1.1099, which is the meeting point of the Fibonacci 61.8% (one-month) and the SMA 50 on Daily Chart.
Going further up, strong resistance awaits at 1.1192, which forms as result of the confluence of the Pivot Point one-day Resistance 2 and the PP one-week R1.
Still further above, is last month's high at 1.1244 which can be taken as the next upside target.
#binaryoptions #forex #binary #bitcoin #forexsignals #forextrader #money #eurusdforecast EURUSD forecast
instaforex #instatrading #instanews #instausdcad #instamoney #instamarket #instaincrease
Weekly Forex Forecast for EURUSD, GBPUSD, USDJPY, GBPJPY, GBPAUD (January 13 - 17, 2020)
Watch the latest Weekly Forex Forecast to see how Justin Bennett is trading the EURUSD, GBPUSD, USDJPY, GBPJPY, and GBPAUD through January 17
EUR/USD and GBP/USD Forecast January 15, 2020
For additional up-to-date Forex Trading information: News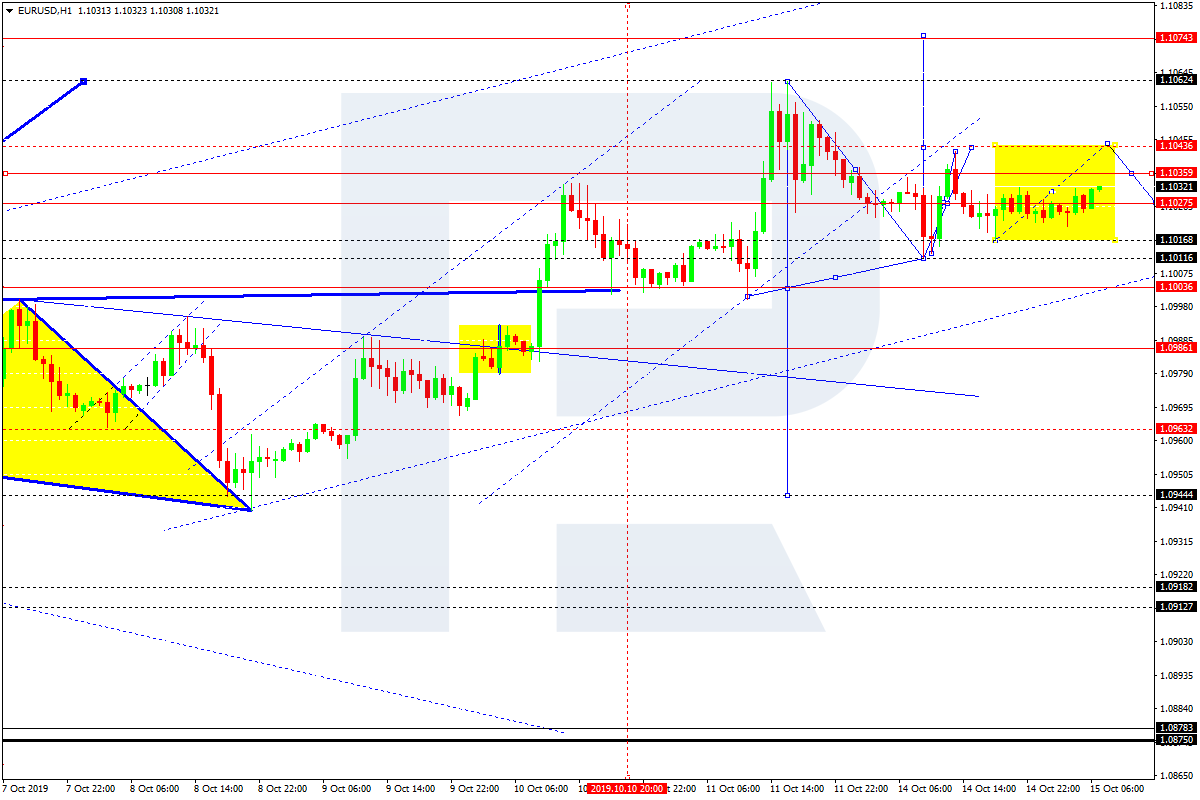 Latest Forex News
🚀If you want to get a Forex Robot Coded as per your trading strategy but are unable to do so because of the high price for the Robot then you can take advantage of the CROWD FUNDING campaigns feature. ✔ These are some crowd funding campaigns for Forex Robots, which when completed can provide the very same Forex Robot to the participants at an average price of $5-$10 per participant. ✔ You either participate in one of the already listed campaigns or send us your Forex strategy : Submit Crowd Funding Campaign , for which you would like the Forex Robot to be coded. A Crowd Funding Campaign would then be started for the same . ✔ All you have to do later on is to share the campaign online with your friends to encourage more people to participate in the campaign.
As a result, each participant can get that Forex robot for just a campaign contribution of $5 (which is the minimum). Participants can back the campaign by anything above or equal to $5 to reach the funding goal to close the campaign.